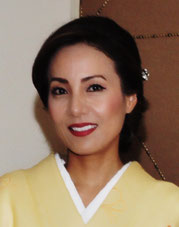 皆様
新年、明けましておめでとうございます。皆様にはご家族と共に健やかに新春をお迎えのことと存じます。
Happy New Year! Hope you all had a wonderful Christmas and enjoyed the Holiday season.  
さて、昨年を振り返りますと、世界的なCOVID-19パンデミックに襲われ、日々の生活や仕事、そして教育現場などへ多大な影響を及ぼし、従来の生活様式の一変を求められました。Looking back on the year 2020, it was a significant year where the Covid-19 had taken over our world and it affected all of us in our daily life and it changed our perspective on how we live along with this pandemic through work, schooling etc.  
弊会の活動も大きな影響を受けており、6月に予定していた日本の伝統舞踊と西洋の古典音楽のコラボレーションコンサートを急遽中止せざるを得ず、その後新年度に入りましたものの、ロックダウンの影響で開催の見通しも残念ながらつきません。また、今まで行ってきた活動やイベントについても同様、全てキャンセルしなくてはなりませんでした。ただ、オンライン化の急速な普及に伴い、弊会活動もオンラインを中心に行うことができ、新たな形で会員の皆様と繋がる機会を得ることができました。特に物理的に距離が遠いところにお住まいの方やルクセンブルク国内外問わず、オンラインでは集うことができるという全く違った形での交流の発見もありました。今後もオンライでできる活動の幅を広げ、セーフディスタンス等により安全を確保しながら、「新しい日常」の姿を模索しつつ、更なる発展を目指していく所存です。 
Our association was also forced to make the difficult decision to cancel the special collaboration concert of Japanese classical dance and European classical music that was planned for June. Due to the ongoing pandemic and lockdowns inLuxembourg it is quite impossible for us to plan any new events for now. However, since this pandemic, the rise in e-learning has given our association a new opportunity to shift our monthly activities and create new classes with our members and non-members remotely. It has also given us a platform to join and interact with other associations globally. We will continue to be engaged in an online activity for now and making sure that we adhere to public health measures, we shall find our "new way" to grow and develop our association further. 
2021年が皆様にとって、実り多き年となりますことを祈念致しまして、新年のご挨拶とさせていただきます。
As a new year now begins, I wish you and your family a safe, healthy and prosperous new year. 
Japan LuxembourgAssociation a.s.b.l. / 日本ルクセンブルク協会President/会長
Makiko Gräfin von Oberndorff