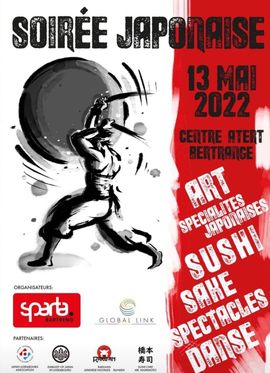 An event not to be missed! Mark your calendar for a full night of all things JAPAN!
"SOIRÉE JAPONAISE"
A night that includes, great Japanese foods with sake tasting, arts & craft, traditional dancing and so much more.
Tickets are to be pre-booked so keep your eyes out for more info!!!